October is here, it's the happiest time of the year! Now if the weather would only get on board and dial back the heat it would be perfect. I'm gathering my Ghouls together this weekend for a Halloween tea party craft night.
I love the look of fairy gardens, but usually they are filled with moss and plants that would just wither and die in this City of Sun. But I ran across this one from Garden Answer on YouTube that features a Halloween theme and uses succulents which are perfect. I can't wait to try it out. I need to hit the Dollar tree store for some small Halloween houses.
Once we finish all that crafting we will want to enjoy a tasty pumpkin flavored treat. I've been pinning recipes like crazy on Pinterest. I've found this pumpkin cake with a cinnamon glaze that I can't wait to try. It won't look as good, I'm sure. My last bunt cake had a decided slant to it, but it still tasted good.
We can't have cake without tea my current favorite right now is this one from CamilleLaLune on Etsy I love the taste but the name makes it the perfect tea for my Gothic Tea Party, Countess Bathory's Bathwater. You can see from the picture it's a lovely shade of blood red.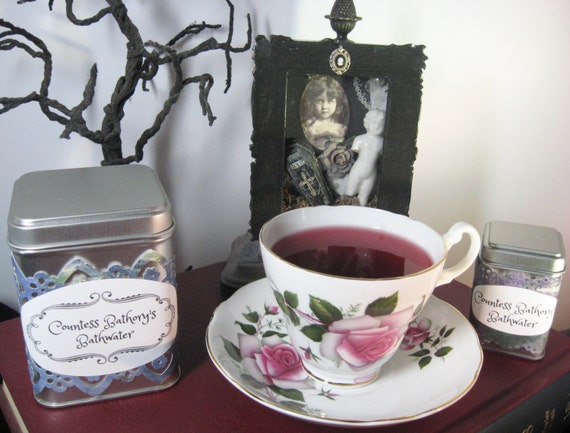 Call me old fashioned but I do believe in dressing for tea including elegant headwear. Okay, honestly I'll use any excuse to wear a tiara. :) I own a couple from one of my other favorite Etsy shops, EJPcreations. Perhaps a little something like this will be just the thing.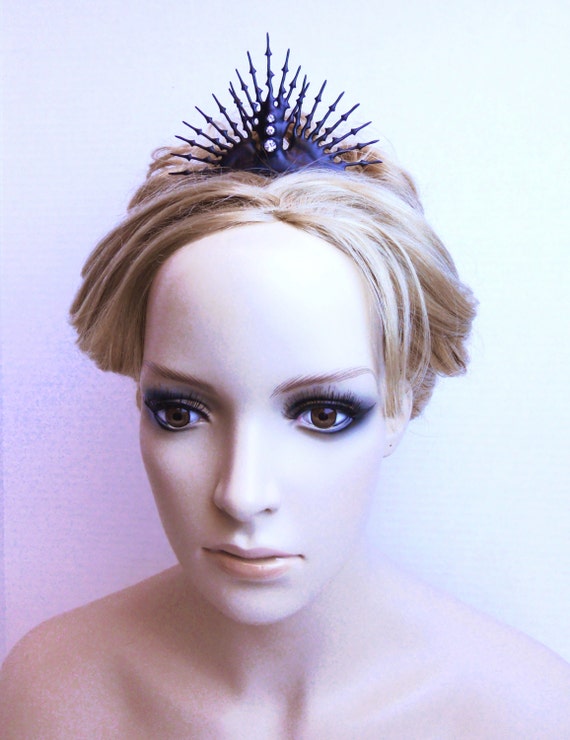 We've been on a vampire movie kick lately so we may indulge in one of our favorites, or
We shall carry on Halloweening despite the 100-degree weather!