We had a brief break in the weather allowing me to dream of all things Halloween and Fall. The thermometer is starting to rise again and I'm building fantasy rooms filled with all things Halloween (okay, okay, I say Halloween but we all know I would keep them year round.) Here's a couple of favorites from Etsy.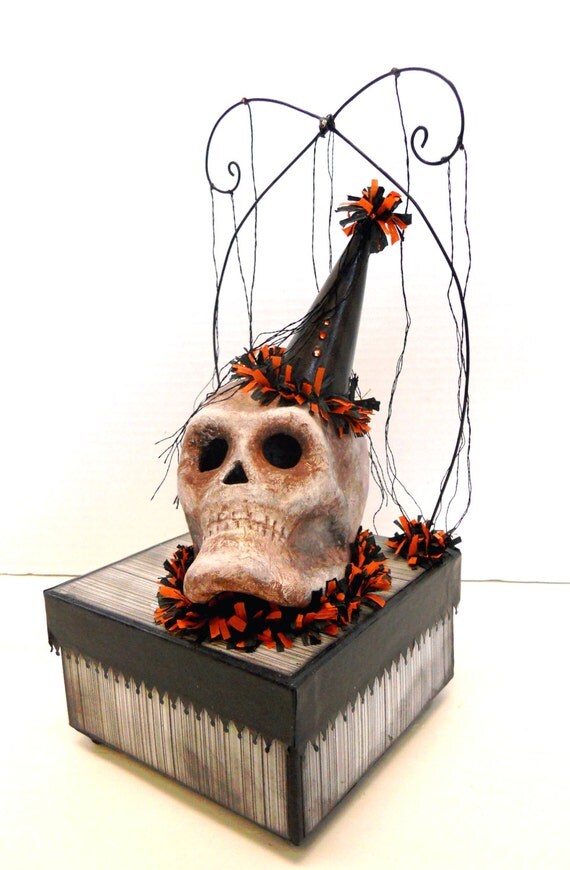 How adorable is this fellow. He needs to be by the door so he can greet you coming and going with his festive party hat and ruffle.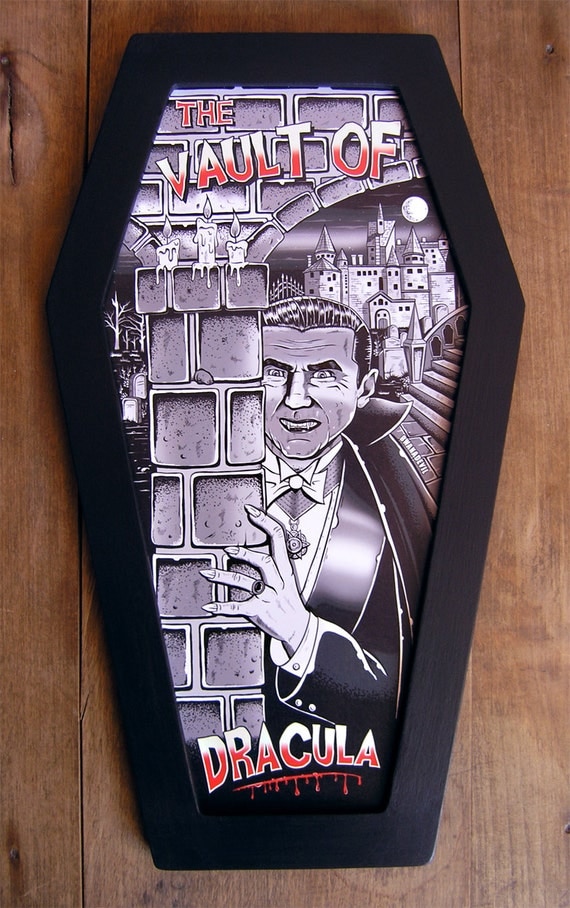 I love this shops coffin framed prints. Of course it can't be Halloween without Bela.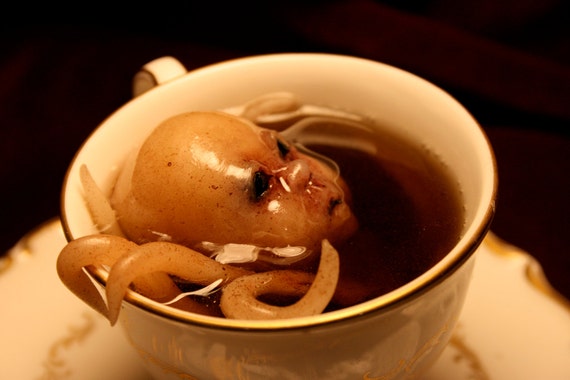 Once that Fall weather begins it's time to fire up that tea pot and here's the perfect cup for your spooky tea time.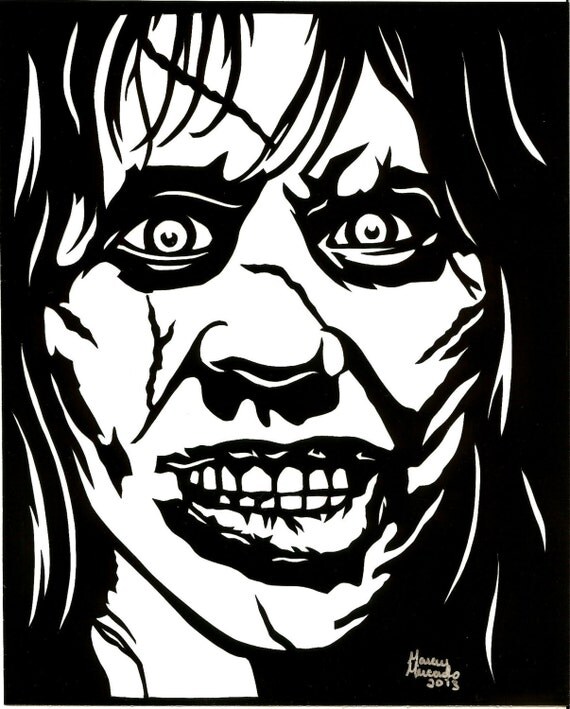 What's Halloween without some chills this hand cut Exorcist image of Regan is the perfect thing for your walls.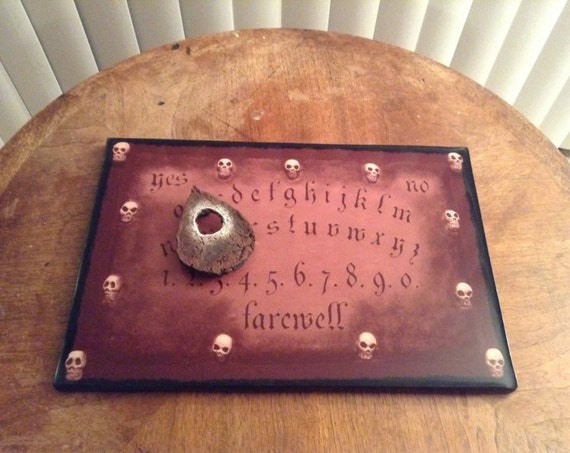 Looking for some extra guest for Halloween, what better way to contact them then a Spirit Board.
I don't know about you but I'm ready for a pumpkin spice late!